SERVICES
UX/UI Design Services
Creating an intuitive user interface with a satisfying user experience can make or break your website.
If your site doesn't deliver the goods, users won't stick around.
User experience is not something new that was invented alongside the internet or mobile devices. Since ancient times, great designers have understood the importance of experience (Colosseum, anyone?).
Designers have always asked, "how will this be used, in what context and for what purpose?"
Now, in the digital age, your potential customers' experience with your website, mobile website or app may be the key factor that converts them from leads to customers.
What is UI Design?
The 'UI' in UI design stands for 'user interface.' The user interface is the graphical layout of a website or app. It consists of buttons, text, images, form fields, and everything else that helps the user navigate, get information or reach out. This includes screen layouts, transitions, interface animations and every single micro-interaction users have. Any sort of visual element, engagement or animation is part of the user interface.
UI design elements include color schemes, button shapes, the width of lines and the fonts used for text. UI designers create the look and feel of the user interface.
What is UX Design?
The 'UX' in UX Design stands for 'user experience.' A user's experience is measured by how easy or difficult it is to interact with the user interface elements put in place by the UI designer.
If the user interface elements work well then the experience feels easy and natural. If navigation is complex or unintuitive, then users are likely to have a poor experience. 
Understanding the customer
Mapping out your customers journey is the key to getting the experience right for your customer. Who are they? When and where are they when they are trying to connect with your message or service? Very often, your customers will likely use more than one device as they consider buying a product or service from you. Plan these experiences carefully so that the experience you create across mobile and desktop works in a complementary fashion. 
It's no longer enough to just offer a responsive experience in mobile – or to eschew the importance of a desktop experience for the sake of mobile. Today, we live in a world where both are critical, and if we map the usage to our customers' journeys and needs, everybody wins.
Why do you need UX/UI?
To organize your website

To know what users want

To make your product accessible for everyone
To advocate for the user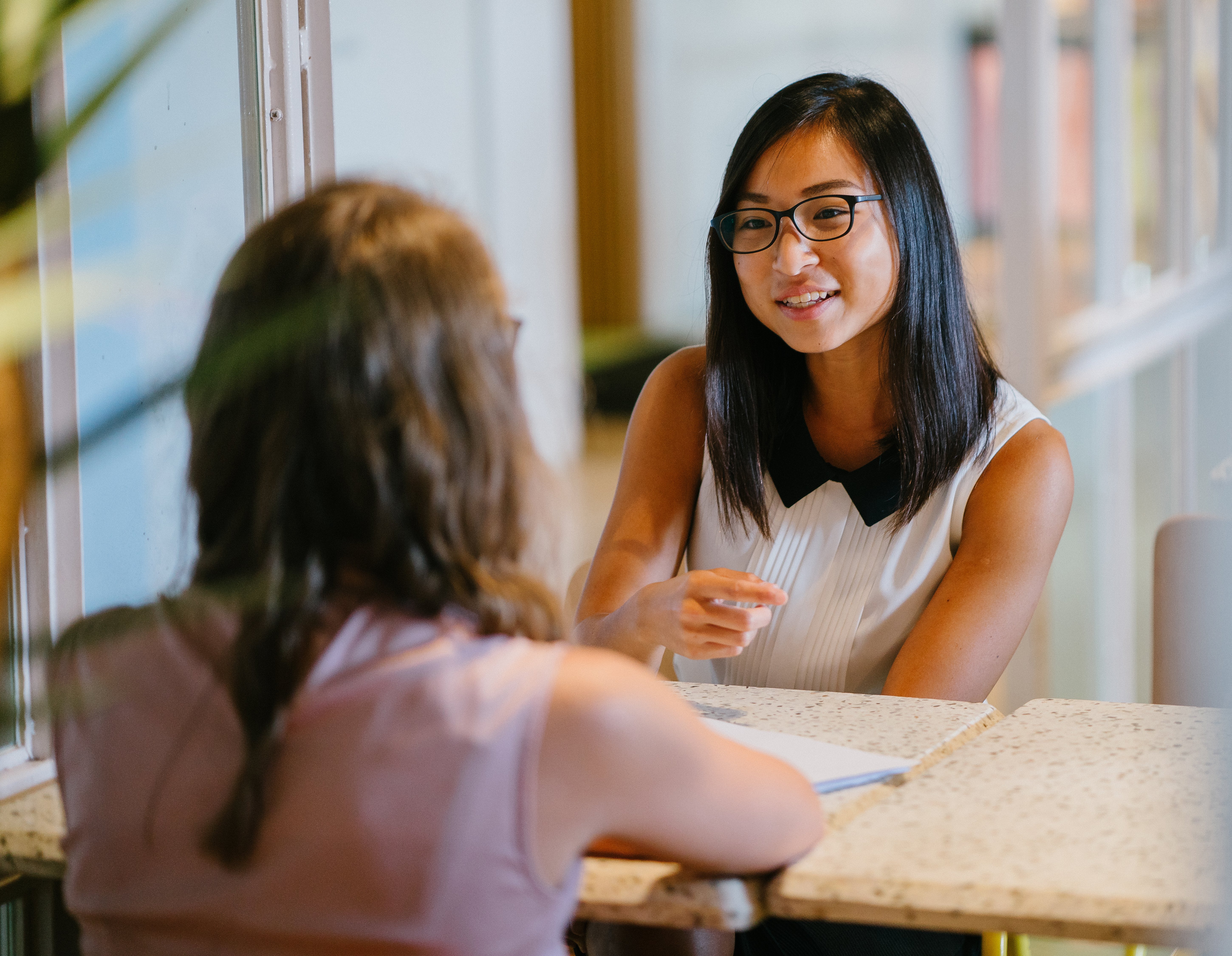 The ContextWest UX/UI Process
UX/UI requires a clear understanding of user needs, emotions and struggles in order to develop an optimal user experience. Here are some of the steps we take during our UX/UI planning process:
Conduct stakeholder interviews and user surveys to better understand website visitor personas and uncover important insights

Compile a detailed competitive analysis to determine which best practices can be leveraged

Run tests to define various user journeys and better understand how different users are interacting with the site

Integrate and analyze heat maps and recordings of interactions to understand the existing site behaviors and pitfalls

Review and analyze current website analytics reports
Based on the findings from our planning phase, we can make the following determinations:
Personas

– Do we need to broaden our list of visitor personas whom the website needs to accommodate?

User Journeys

– What are the most appropriate paths users will want to take? Are there paths or opportunities to deliver the right information at just the right time? Understanding customers with this new lens opens up more connection points and efficiently delivers the customer to the information THEY care about

–

reinforcing the perception of your brand or service.
Value proposition

–  What is the perceived benefit in the visitor's mind? Is it adequate for them to take the action we are asking of them to take?

Relevance – Does the content clearly match what visitors expected to see? A mismatch in content and expectation is the primary driver for bounce rate. Bounces are when users abandon the site after visiting just one page.
Clarity

– Can visitors easily find what they're looking for? Is your navigation path and wayfinding clear and readable

–

is the mobile version large enough to read quickly? Do they intuitively understand your value proposition, primary messaging and calls to action?

Anxiety – What interactions on your website (e.g., registration forms, logins, etc.)  may cause frustration or anxiety? What information is missing (e.g., SSL certificates, disclaimers, etc.) that can cause anxiety? Are we asking for the visitor to share too much information before they have the perception of value?
Distraction

– Are there aspects of your site that are distracting users from achieving their goals? Like animations or opening chat sessions while they are reading through your content?

Urgency

– Do you give visitors solid reasons (e.g., offers, incentives, language that points to scarcity) to take immediate action?