Social media marketing has slowly morphed into mainstream marketing. Facebook is the new newspaper, YouTube the new TV and LinkedIn the new trade journal. Just like any ad campaign, social posting should be strategic and targeted to build brand loyalty, drive traffic to your site and generate leads.
Unlike traditional advertising, social media is a two-way communication avenue. The information you share should not only be strategic but also something your audience will find interesting, intriguing or even entertaining. Social media is an ad campaign the audience wants to interact with and will even help you distribute. It's a relationship builder.
That being said, each social media platform has its own unique benefits and pitfalls. We recommend picking three platforms for your business. Trying to build a presence on each platform will not be worth your time. We've created this roundup to help determine which platforms are meant for you.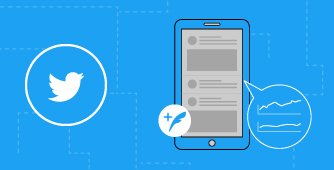 Who's On There
Roughly a quarter of all users are journalists, making this a very news-dominated platform. Twitter users also tend to be more global with 79% of Twitter accounts based outside the United States.
Latest Trends
Twitter is now considered the number one social media platforms for customer service-related queries. According to Brand Watch, companies using Twitter to facilitate customer service see at least a 19% lift in customer satisfaction.
What to Post
This is a good platform to engage with customers, clients and supporters. News stories, blogs and press releases perform well, but perform better when there's a picture attached. Tweets with images receive 150% more retweets than tweets without.
Twitter is a great platform for partnering with creators and influencers. Your mid-level marketing funnel will get a great push (41% higher buying intent) from their tweet than from your branded tweet.
Important Features
With 6,000 tweets fluttering by every second, your content will not be seen if you aren't using relevant hashtags. Websites like hashtagify can help you figure out the most popular hashtags for your topic.
Best time to post
Every day 10 a.m. – 12 p.m.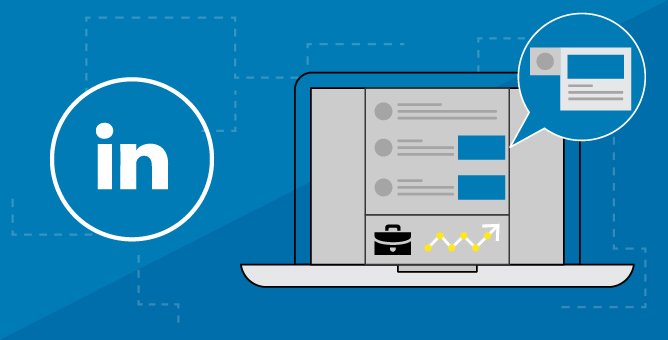 Who's on there
LinkedIn isn't as aggressively addictive or as widely used as other top social channels. Most users are recruiters, job seekers and salespeople, and they average 17 minutes a month on the platform.
Latest Trends
Since being purchased by Microsoft, LinkedIn has grown in users and it dominates the B2B content world. As one of the few platforms to encourage and allow a business to really feature itself as an entity, it's no surprise that 46% of company website visits from social media come from LinkedIn.
Telling your company's story will always be a solid choice, whether it's via a written post, a video (which can now play in news feeds) or the new carousel ads.
What to post
Industry-related articles and engaging videos that appeal to potential buyers and prospective employees. Employee shares are an easy way to drive traffic.
Important features
Joining groups on LinkedIn is an ideal way to reach potential clients. This is the place to position yourself as an industry expert.
Best time to post
Tuesday through Thursday, anytime.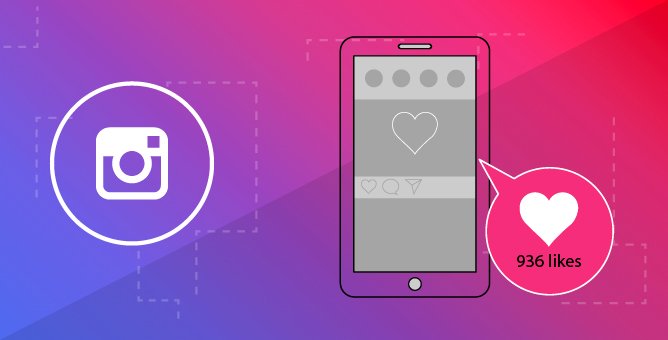 Who's On There
This platform is great for fashion brands, entertainers, realtors, restaurants and the education industry.
Latest trends
Instagram has finally grown large enough to function like Facebook and you now need to boost posts to break past the limitations of organic reach.
Important features
Instagram Stories (a collection of photos and videos that users can cultivate that will disappear after 24 hours) has now grown to double the size of SnapChat, even though it has fewer features. And since this option is still relatively new, advertising is relatively cheap and has the potential to reach millions.
Best time to post
Weekdays 9 a.m. – 6 p.m.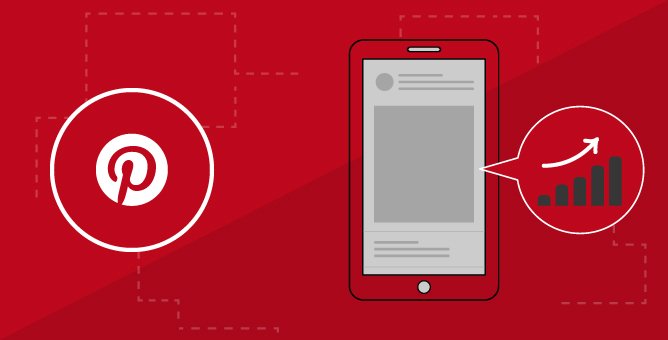 Who's on there
This is a female dominated platform (81%) with quite a bit of buying power. 40% of pinners have a household income of $100k+ and they use Pinterest specifically to plan and shop.
Latest trends
Pinterest behaves less like a social network than a discovery tool, which makes it a dream for e-commerce. 93% of active Pinners said they use the platform to plan purchases they will make elsewhere. Craft brands, travel brands, restaurants/chefs, fashion brands and health/self-improvement industries do well on Pinterest.
Important features
Rich pins are worth experimenting with because they allow for more than simply a clickable image. These special type of pins allow you to include extra information for these four subject categories: apps, products, recipes and articles.
What to post
Most of the users are at the top of the funnel and actively searching categories, so getting discovered is as simple as creating great content geared toward that category using specific keywords. Infographics are particularly popular as they are vertical, visual and informative.
If you find your brand doesn't fit well into the popular categories consider creating adjacent content. How-tos and eye-catching quotes can also get your brand noticed and lead to website visits.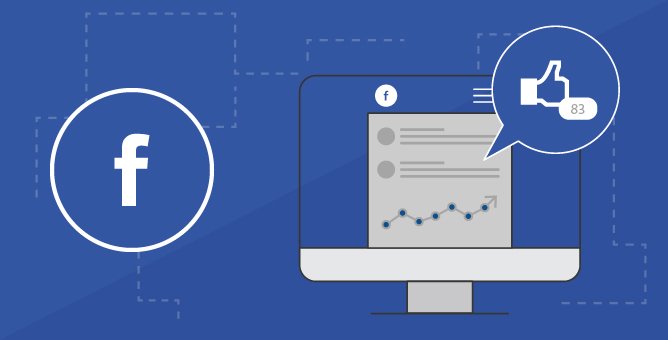 Who's On There
Everyone. More than two billion people across the world are active on Facebook, including people who are interested in what you are providing.
Latest Trends
Videos dominate, and Facebook Live is a rapidly growing means for reaching out. These videos are watched 3 times longer than other videos because they allow your followers to be in a moment with you, comment along with a community and engage in an authentic way. And unlike other videos or posts, users are alerted with a notification when you go live.
Facebook's new feature of loading commercials in the middle of the video instead of the beginning also makes it easier to capture audiences. Don't forget that videos are 5 times more likely to be watched on a phone than a computer, meaning mobile optimization with a square video format is key.
What to Post
Relevant news articles, upcoming events, deals and promotions, videos, great things your clients and customers are doing, and behind-the-scenes shots of your process and employees.
Important Features
Facebook offers an ad service that is intuitive and that makes it easy to target your exact audience. The 'Lookalike Audiences' feature allows you to target ads to people who are similar to your existing customers (or your competitors' customers) to help you grow market share.
Best time to post
Weekdays 10 a.m. – 3 p.m.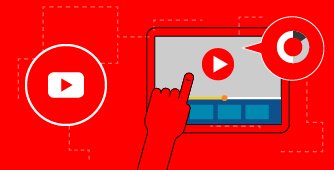 Who's on there
People of all ages. Youtube reaches more adults age 18-49 than any broadcast or cable TV network.
Latest Trends
The most popular brand videos on YouTube are 31-60 seconds long. According to Buffer Social, square videos (which are more suited for mobile viewing) resulted in 30-35% higher views than landscape video and an 80-100% increase in engagement.
What to post
This is a great platform for getting ROI on your ad spend. According to Comscore, 62% of millennials are likely to take action after viewing advertisements. The same goes for 51% of adults over 35. Besides advertising, informational videos about your brand, how-tos and case studies are all great content for YouTube.
Important Features
YouTube's Creator Academy provides you with free lessons on how to master the platform. From live streaming to defining your video content strategy, it's not hard to figure out how to harness the many features YouTube has to offer.
Best time to post
Monday through Wednesday 2 p.m. to 4 p.m.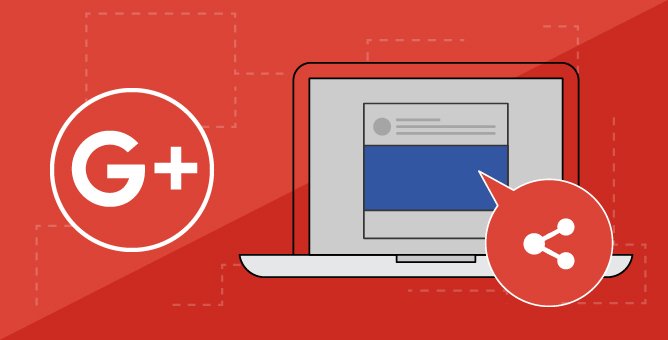 Who's on there
Unlike Twitter and LinkedIn, which have international appeal, G+ is made up of 50% U.S. users, 74% of them male. It's not a very active channel, but Google has long encouraged its use. This explains why 70% of brands and 40% of marketers have Google+ accounts, but 90% of accounts have never made a post.
Latest trends
Though the social action on Google+ isn't appealing, there are still reasons to use it. If you want to be found in Google Local listings, then you'll need to verify your business profile and have a Google+ account. While it may appear separate, it uses the same platform. You can also use Google+ tools from My Business dashboard.
Important Features
Although they've never directly said so, using Google products will likely help your Google SEO ranking. Your Google+ page is just one more way put your brand in search results.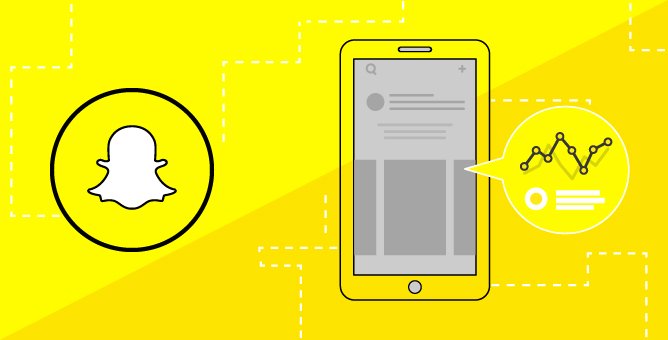 Who's on there
While only 18% of social media users are on Snapchat, within the US alone 79% of teenagers and college students are on, and they are on more than 30 minutes a day. In fact, many use it as an alternative to texting.
Latest Trends
It's maligned by marketers conditioned to using Facebook, Instagram and LinkedIn, but Snapchat IS the latest trend, especially when it comes to promoting a business to a young audience.
Important Features
There are three avenues for ads: Snap Ads, Filters (On-Demand Geofilters and Audience Filters) and Sponsored Lenses. Your cost can range from $5 for a Geofilter to thousands for a Sponsored Lens.
This is the place to let your brand be playful and get weird. Test a small budget with different content and goals. You never know where you might find likes, swipes and love from a generation that won't see your ad on cable.
What to post
Stories. This can include the popular behind-the-scenes peeks into your daily operations, product shots with doodles or witty jokes. This is the place to let your brand's hair down and showcase your unique humor and style.
Social media users are dedicated to engagement, no matter which platform they prefer. If you meet your customers with great visual content and good stories, you can be sure your brand will find a receptive audience. Even if you're not ready to post daily, you can still take steps to connect with your clients and customers.
We'd love to hear from you!
ContextWest offers affordable plans for growing your social audience and dramatically increasing web traffic.
Author: Malissa Rodenburg
Blog Writing, Content Marketing, Ebooks, Email, Infographics, White Papers