Leads are the lifeblood of any sales organization. We create campaigns that bring in high-quality leads on an ongoing basis.
Lead-generation campaigns don't just build awareness. They actually grow revenue.
Lead-gen campaigns are designed to generate large numbers of marketing qualified leads (MQLs) for your sales team to follow up on.
Getting lead generation right requires setting up promotions for each step along the buyer's journey – from awareness to consideration to purchase intent. The goal is to deliver a sequence of content that moves your audience closer and closer to an eventual purchase decision. By setting up lead scoring, you can track engagement and set up thresholds for when prospects are sufficiently primed for contact by your sales team. 
At ContextWest, we create lead-generation campaigns with thought-provoking messaging and valuable offers that resonate with very specific audiences. Our lead-gen campaigns recognize the importance of 'value exchange' – offering your prospects something highly relevant and valuable in return for their time, attention and contact information. When done right, lead generation is an exceptional way to build your sales funnel and drive revenue.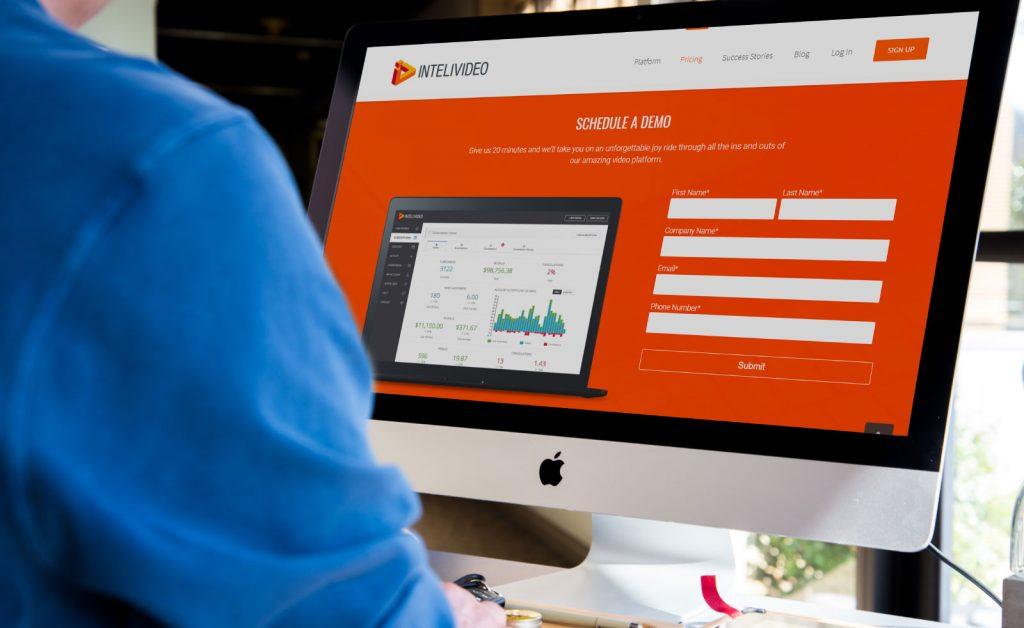 ContextWest landing page for Intelivideo
Our lead-generation campaigns can comprise multiple tactics.