Our goal is to always find the best way to reach out and engage your audience. It's why we're media agnostic and why our portfolio forges a path from leading-edge digital campaigns to traditional print and broadcast. Whatever you need, we'll build it – be it a website, a video, an infographic or a backdrop for your upcoming tradeshow in Brazil.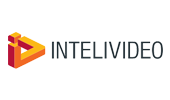 Intelivideo
As a Video On Demand platform, Intelivideo enables businesses to sell their videos for secure On Demand streaming. We created an entirely new website to enhance their user experience and increase sign ups.
American Water Works Association (AWWA)
We helped AWWA develop a new strategy for communicating with water industry professionals based on key interest areas. Based on our findings, we helped to restructure and redesign their website and we created an action plan for optimizing their massive email communication program. We've also created high-profile online and email campaigns for AWWA's Publications and Membership divisions. Our current campaign – using AdWords, remarketing banners, and sponsored social media ads and videos – has yielded more than 1000 trial memberships and a 200% ROI.
Boomtown Boulder
Boomtown Boulder is a technology incubator that works with 8 to 12 carefully selected startups at a time over a 3-month period. The culmination of this experience happens on Demo Day where the startups reveal their breakthroughs in a live stage show created for investors, the press and local tech enthusiasts. We worked with Boomtown to create an entirely new brand and a campaign concept to promote their first two Demo Days.  We also created press kits for all the startups and helped promote the big events with posters, programs, emails, sponsored social posts and signup landing pages. Thanks to our efforts, we filled Boulder Theater (capacity 900+) twice on weekday afternoons. We literally help put Boomtown and Boulder on the startup map.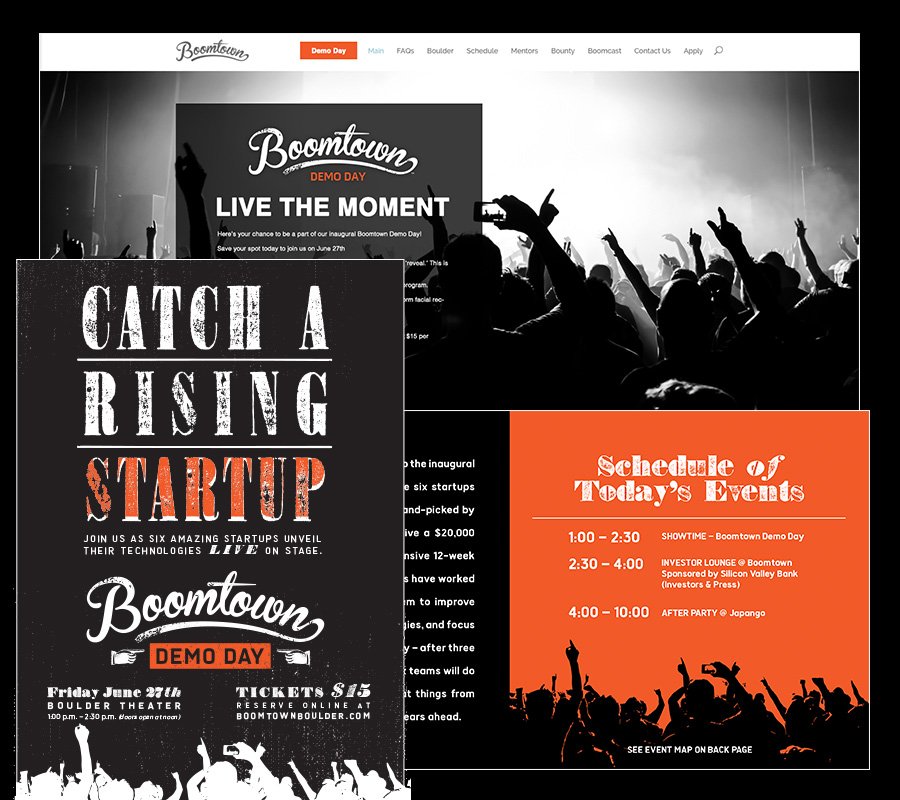 Lake Oswego Schools Foundation
Lake Oswego is a Portland suburb that has the #1 school district in Oregon and one of the very best in the U.S. Our client, the Lake Oswego Schools Foundation, is largely responsible for the district's phenomenal success in a state that ranks 29th nationally in state education spending. We handle all of their marketing – from building and maintaining their website to running their ad campaign, email marketing, SEO and sponsored social campaign. We also produce amazing videos, banners and infographics that help bring their mission and vision to life for potential donors.
REcolorado
We helped REcolorado roll out an entirely new brand, launch their new Matrix system for local real estate agents and develop an advanced content marketing strategy based on different homebuyer types. Thanks to our efforts in rethinking and rebuilding their website, REcolorado.com saw a huge increase in page views and passed Realtor.com, Trulia.com and others to move up from 6th to 2nd in Denver-area rankings for local real estate searches!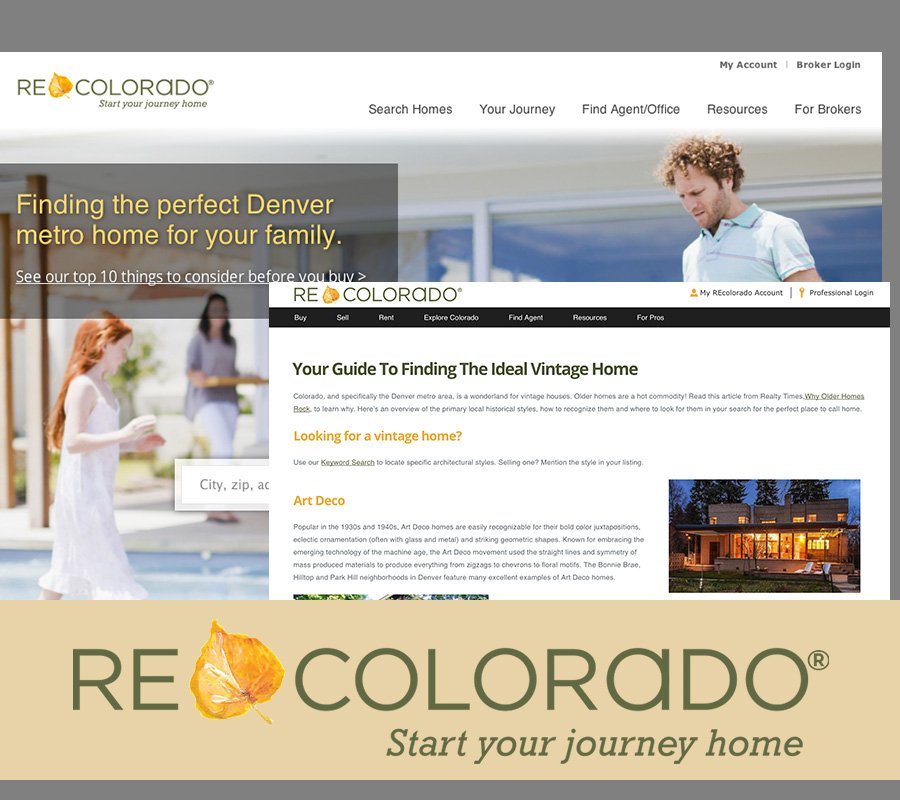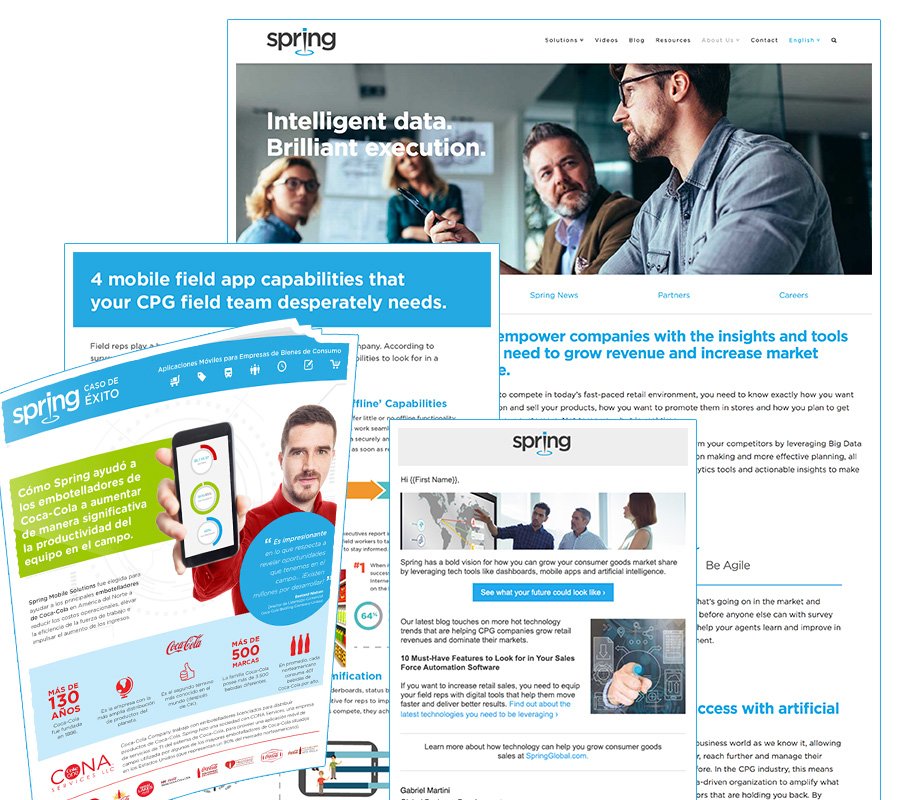 Spring
For several years, we have been running a global lead-generation campaign for Spring, a maker of mobile apps and sophisticated HQ analytics portals for the consumer goods industry. Part of our role is coordinating with their extended team in Brazil, Colombia, India, France, Mexico, South Africa, the UK and the US. Another part is creating all of our campaign work in 3 languages – English, Spanish and Portuguese. Beyond building and maintaining their multi-language website, we create videos, print pieces, case studies, blogs, infographics, eBooks, web banners, social posts and an ongoing email nurture campaign for Spring. We also run their SEO and Pay Per Click campaigns. Our efforts have led to the handoff of thousands of marketing qualified leads (MQLs) to the Spring sales team. Currently, we are engaging the market with thought leadership pieces on Artificial Intelligence (AI) and Big Data.